Anton G. Delport, M.D.
Radiology: Musculoskeletal Ultrasound & Interventions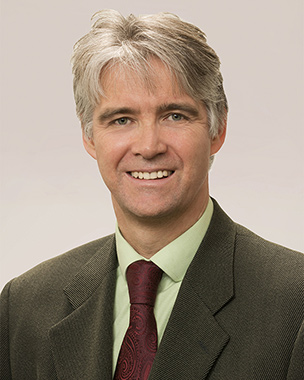 Anton G. Delport, M.D.
Anton G. Delport, M.D., specializes in musculoskeletal ultrasound to diagnose and treat many musculoskeletal conditions throughout the body.
Dr. Delport attended the University of Cape Town as an undergraduate and obtained a Bachelor of Science in Physiotherapy (1991). In 2006, he completed his Doctor of Medicine at Drexel University College of Medicine. His clinical training included a medical internship at Christiana Care Health Services (2006 – 2007). Dr. Delport completed his Radiology Residency (2007 – 2011) and Musculoskeletal Fellowship (2011 – 2012) at Thomas Jefferson University Hospital. Throughout his training, he has authored and co-authored articles in several journals with a focus on musculoskeletal radiology. He is Board Certified in Radiology in both Canada and the United States.
Dr. Delport is a member of the Alpha Omega Alpha society. He is also a member of the American Board of Radiology, American College of Radiology, American Roentgen Ray Society, American Institute of Ultrasound in Medicine, American Medical Association.
Dr. Delport specializes in diagnostic and therapeutic musculoskeletal ultrasound, which includes diagnosing ligament, muscle and tendon pathologies as well as peripheral nerve pathology. Additionally, Dr. Delport also uses ultrasound in the evaluation of arthritis. Ultrasound is also helpful as a diagnostic tool when MRI evaluation is limited due to artifact from metal implants, such as with joint replacements.
Dr. Delport performs a wide variety of ultrasound guided procedures for various musculoskeletal disorders. This includes ultrasound guided intra-articular injections, peri-tendinous and intra-sheath injections, bursal injections and trigger point injections. Additionally, Dr. Delport performs ultrasound guided percutaneous needle fenestration for tendinopathy throughout the upper and lower extremities. Dr. Delport also performs ultrasound guided injection for carpal tunnel syndrome and ultrasound guided carpal tunnel release. Other procedures performed by Dr Delport include needle lavage for calcific tendinosis, joint aspiration, trigger finger injection and release, and soft tissue biopsies. Dr. Delport also performs ultrasound guided platelet rich plasma therapy to treat tendon pathology, including partial tendon tears; and platelet rich plasma injection for joint problems such as osteoarthritis.
Research studies have repeatedly shown that ultrasound guided injections are more accurate and much less painful than unguided or "blind" injections that are commonly done in orthopedist and primary care practices. If you have had a bad experience with a previous "blind" injection, or the injection did not help, you should consider an ultrasound evaluation to establish the correct diagnosis, and determine if you are a candidate for an accurate and much less painful ultrasound guided injection or procedure.
Ultrasound requires extensive training in order to perform and interpret an ultrasound study. Ultrasound is "operator dependent", which means that the training and skill of the operator is essential to establish the correct diagnosis and to perform an appropriate, safe and effective procedure. Dr Delport has spent many years learning ultrasound through his radiology residency and musculoskeletal fellowship at Thomas Jefferson University Hospital. Dr Delport's ultrasound practice is the only practice in Delaware accredited by the American Institute for Ultrasound in Medicine (AIUM). You are therefore guaranteed a high level of training and expertise. Dr. Delport is also a case reviewer for the AIUM, which means that he reviews cases from other practices applying for AIUM accreditation. He also serves on the American Institute of Ultrasound in Medicine Ultrasound Practice Accreditation Council (UPAC), which writes ultrasound policy for practice accreditation. These positions are only afforded to select physicians with a high level expertise in ultrasound.
As a fellowship trained musculoskeletal radiologist Dr. Delport also reads MRI studies performed on the state of the art, 1.5 Tesla, GE widebore MRI machine.
Conditions commonly diagnosed and treated by Dr Delport in his ultrasound practice include:
Arthritis
Tendinitis/tendinosis throughout the body including tennis and golfers elbow, hip tendons, rotator cuff tendons, etc.
Tendon tears
Bursitis
Carpal Tunnel Syndrome
Trigger Finger
Calcific tendinitis
Ligament tears
Foreign body
Soft tissue mass