Yong Park, M.D.
Physical Medicine & Rehabilitation
Fluoroscopic Spine Procedures and Electromyography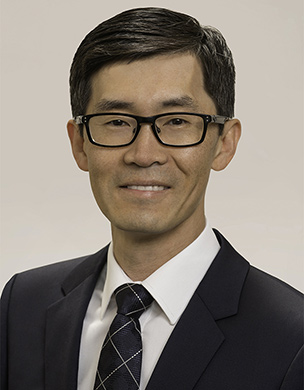 Yong Park, M.D.
Dr. Park specializes in Physical Medicine and Rehabilitation, concentrating on fluoroscopic spine procedures, electrodiagnostic testing, and spinal cord stimulation. He is board certified by the American Board of Physical Medicine and Rehabilitation, and holds a subspecialty certification in Pain Medicine.
Dr. Park attended University of Chicago as an undergraduate, and earned his medical degree from the Rutgers New Jersey Medical School. He completed his residency at New Jersey Medical School and Kessler Institute for Rehabilitation, where he served as chief resident, followed by a fellowship in Interventional Pain Medicine at the Graduate Hospital in Philadelphia, Pennsylvania. Dr. Park is a member of Alpha Omega Alpha Honor Society.
Prior to beginning practice at the Christiana Spine Center, Dr. Park practiced medicine in Pennsylvania and New Jersey. He has received several honors and contributed to multiple medical publications.