Tony R Cucuzzella, M. D.
Physical Medicine & Rehabilitation Fluoroscopic Spine Procedures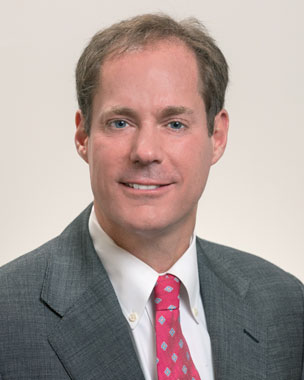 Tony R Cucuzzella, M. D.
Dr. Tony Cucuzzella attended Duke University as an undergraduate, then trained at Tulane University School of Medicine in New Orleans, Louisiana. He completed his residency in Physical Medicine and Rehabilitation at the Baylor College of Medicine in Houston, Texas, then performed a fellowship in Interventional Spine Procedures at the Portner Orthopedic Clinic in Honolulu, Hawaii.
Dr. Cucuzzella is Board Certified by the American Board of Physical Medicine and Rehabilitation. He is a diplomate of the American Academy of Physical Medicine and Rehabilitation and also contributes to their Medical Education Committee. He is an active Council member of the Medical-Dental staff at Christiana Care and on the Board of Directors of the YMCA.
Dr. Cucuzzella specializes in non-operative spine care. This includes epidural blocks and corticosteroid injections, spine facet joint injections, spine facet joint denervations (radio frequency ablations), hip and sacroiliac joint injections, discography, and minimally invasive intradiscal procedures. All of Dr. Cucuzzella's procedures are performed under fluoroscopic x-ray guidance. Dr. Cucuzzella emphasizes a conservative approach beginning with physical therapy by a therapist specializing in spine and progressing to injections or other procedures if necessary.
Tony R. Cucuzzella, M.D. sees patients at the Christiana Spine Center Monday through Friday by appointment.